Managers play an important role in supporting employee wellness. Encourage and support your team in engaging in wellness to help them be happier, healthier and more productive.
Supporting Employee Wellness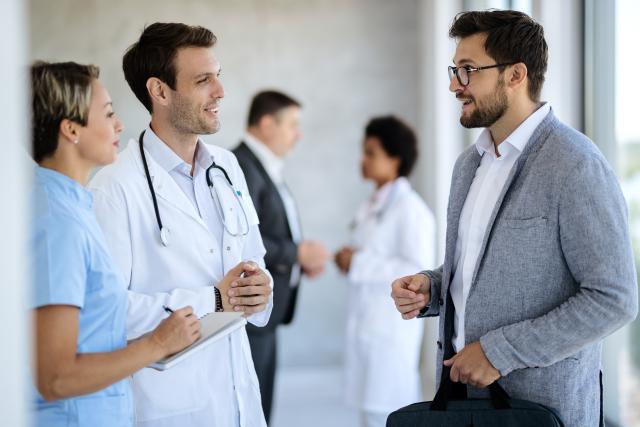 The Ohio State University Wellness Strategic Plan
Vision: To be the healthiest university and community on the globe
Rationale: "A growing body of research evidence indicates that employees and students who have higher levels of wellness:
Are more engaged, productive, and satisfied,

Perform at higher levels, including academics,

Miss less work and school, and

Are at a lower risk for the development of chronic disease, which affects one out of two people and accounts for more than 75% of U.S. healthcare spending.
84% percent of Ohio State faculty and staff believe that it is important for the university to promote and support the health and well-being of all Buckeyes." 
Create a culture of wellness in your department/unit by using these tips and resources.
Learn about Ohio State's employee wellness programs
Ensure your team is aware of the wellness resources and programs available to them and how to use them

Endorse wellness initiatives and programs 

Discuss upcoming wellness events and services via email, during meetings or huddles – encourage your team to

sign up for the Buckeye Wellness News and Events newsletter

Embed health and well-being promotion in multiple aspects of your department or unit's structure (onboarding, trainings, meetings, celebrations, etc.)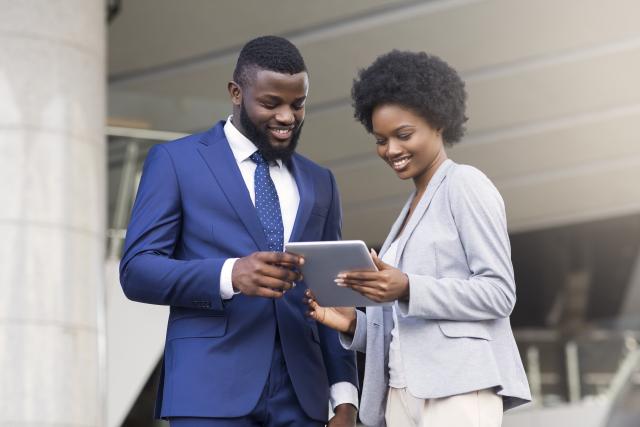 Make sure your team is encouraged to participate in wellness while at work
Find ways to schedule wellness activities for the team

Provide support or alternatives for employees whose jobs make it difficult to participate in wellness while at work

Create a "backup" for employees who work at a service point 

Leverage

Buckeye Wellness Innovators

 in your department for assistance
Lead by example
Demonstrate the importance of wellness for your team by participating in activities or 

wellness trainings

Build wellness into your routine and share with your team

Participate in and encourage your team to utilize

stress management tools
Build connections and community with team members
Check-in with direct reports regularly, especially during times of transition

Go beyond "How are you?" by being intentional with questions and actively participate in the conversation with your team member(s)

Don't assume what individuals need, take a customized approach to helping address stressors

Recognize wellness achievements and milestones; show appreciation regularly.

If one of your team looks burnout, anxious or depressed, talk to them and ask "are you OK?"

Create connection opportunities for team members through weekly touch bases or Microsoft Teams channels
Set and respect healthy boundaries
Don't send emails after work hours

Save emails as a draft and send the next day or use

delay delivery

Create "email holidays" or schedule days where sending emails should be limited to allow the team to focus on individual work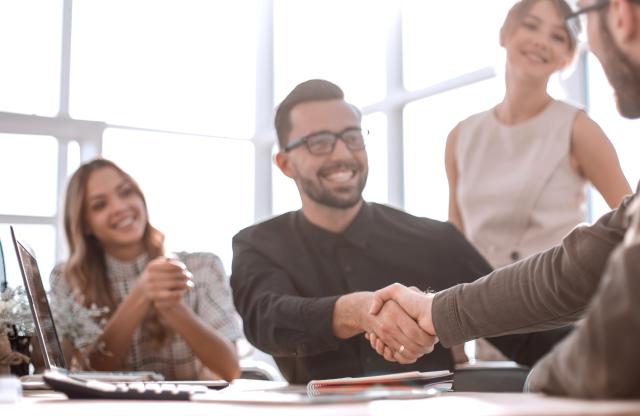 Meetings
Start meetings with a dose of Vitamin G (gratitude) by having people name one person or thing they are grateful for

Encourage standing movement (standing, stretching, walking, etc.) during in-person or virtual meetings 

Hold meetings outside in a place where the team can see nature or a different view

Shorten meetings by 10 or 15 minutes and use the extra time to disengage from work and engage in a wellness activity (e.g., practice mindfulness, take 5 deep abdominal breaths, take a brisk walk, climb the stairs, dance to music, etc.)

Create "meeting holidays" where meetings cannot be scheduled (except for emergencies) to allow the team to focus on individual work
Team Activities
Create or 

join

 team challenges in 

Your Plan for Health

(YP4H)

Share wellness ideas and successful wellness activities

Create a gratitude board, post one for the office or use Teams or a similar software to develop one digitally

Host free trainings and seminars aimed at building relationships with team members 

Collaborate to create team wellness goals around Ohio State's 

Dimensions of Wellness
Encourage Use of Leave Time and Flexible Work
Use sick leave for self-care as appropriate, see

FAQ's

Communicate the importance of using time off to prevent

burnout

Discuss how to plan as a team to take time off to reduce stress and workload upon return

Encourage regular breaks from mental tasks, allowing team members time to generate new and creative solutions or ideas

Time away reduces stress and helps employees maintain focus when at work

Review and share

Flexible Work Resources
Your Plan for Health – Ohio State's preventive approach for providing benefit-eligible faculty/staff and their enrolled spouses with the tools and resources for living a healthy life. Earn financial rewards for healthy habits, discover personalized wellness support and participate in healthy living challenges.
Virgin Pulse – Your Plan for Health's digital platform that provides personalized tools and support to meet your well-being goals and a variety of opportunities to earn points and rewards for building healthy habits.
Office of the Chief Wellness Officer – Learn more about our Chief Wellness Officer, evidence-based programs and initiatives. Leverage tips and strategies to optimize your and your team's overall health and well-being, including the Health Athlete Energy Management program and MINDSTRONGTM, a cognitive-behavioral skills building and coping program that decreases stress, anxiety and depressive symptoms.
Group Fitness Archive from Rec Sports – on demand fitness classes
Employee Assistance Program (EAP) – offers private in the moment support, free counseling, work-life services, crisis support for departments and more.
Wexner Medical Center Well-being Resources – specific programming and support for medical center faculty and staff
Health and wellness event calendar – houses all faculty and staff wellness events, webinars and programs.
Gateway to Learning – on demand professional development resources for building your skills and knowledge.
Ohio State: Wellness app – Find resources, connect to support, set goals and build healthy habits. The app supports your mental health and well-being on campus. 
Ohio State Health Plan – provider of Your Plan for Health's health management and wellness support programs.