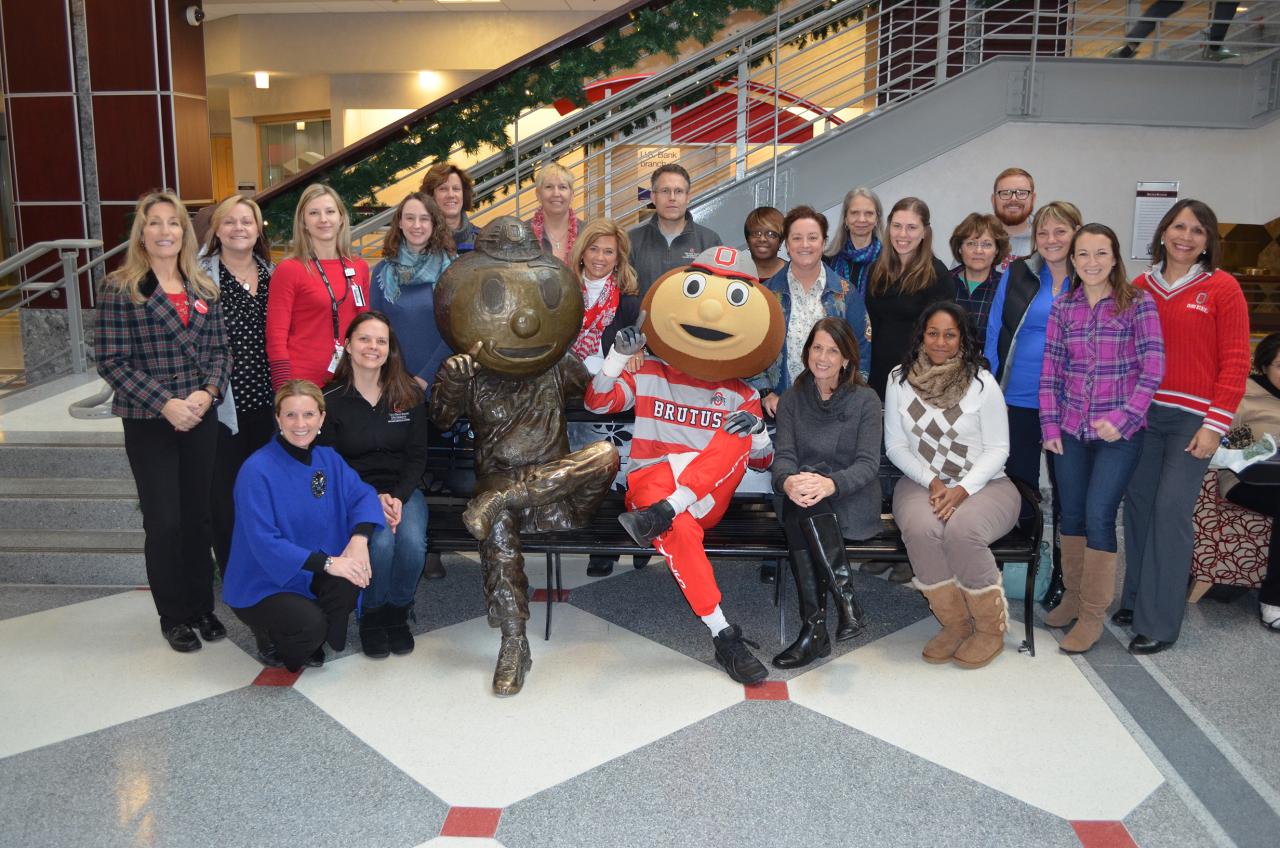 Faculty and staff at Ohio State can share their passion for health and wellness with colleagues through the Buckeye Wellness Innovators program.
Innovators promote university-wide wellness initiatives and the One University Health and Wellness strategic plan by:
Communicating health and wellness activities to their colleagues
Encouraging and motivating colleagues to participate in wellness initiatives
Planning and conducting wellness activities
Working collaboratively with the Office of the Chief Wellness Officer, Buckeye Wellness, Your Plan for Health and the OSU Health Plan to promote health and wellness
Benefits of the Wellness Innovator Role
Receive helpful support and creative ideas from the Buckeye Wellness staff
Serve as a visible and approachable leader of wellness initiatives within your department/unit
Gain hands-on experience in creating and implementing wellness events in your department/unit
Network and share insights with hundreds of Buckeye Wellness Innovators across campus
Acquire free access to Health Athlete, an in-depth wellness workshop
Attend exclusive events for innovators including luncheons and quarterly webinars
Utilize the private Buckeye Wellness Innovator Facebook page and health promotion strategies
Build your communication, planning, facilitation, and leadership skills
Receive expert training, logistical assistance, and support from the Buckeye Wellness team
Enjoy a one-on-one annual strategy session with a member of the Buckeye Wellness team
Apply for funding opportunities to plan wellness activities in your unit
Receive advance news about health and wellness events, resources, and programs
Receive recognition of your service
Become an expert in Ohio State's wellness resources and how to access them
Buckeye Wellness Innovators Spotlight
See those around campus who are going above and beyond to inspire wellness
Buckeye Wellness Innovator Funding Awards
Discover how we're supporting people, programs and resources to better our collective health
Buckeye Wellness Innovator of the Year
See faculty and staff who have gone above and beyond to improve the wellness culture in their workplace.
Buckeye Wellness Innovators should:
Be a current Ohio State faculty and staff member
Have interest, time and energy to engage in and promote health and wellness endeavors
Complete the Buckeye Wellness Innovators' orientation program and receive your certificate of completion
Commit to serve as an enthusiastic role model for health and wellness for at least two years
Facilitate innovative events and activities to enhance health and wellness in their units
Spend approximately two to three hours participating in wellness activities per month
Primary Responsibilities
Serve as a liaison and share the One University Health and Wellness Strategic Plan with faculty and staff.
Participate in annual wellness activities (PHA, biometric screening, educational session, YP4H challenges)
Schedule departmental wellness activities that target the Nine Dimensions of Wellness.
Gain familiarity with wellness initiatives in order to inform colleagues of health promotion resources.
Promote wellness activities and disseminate health information in unit/department.
Discuss perceived wellness needs and interests of the college/department/unit with a member of the Buckeye Wellness staff.
Questions?
Contact Megan Amaya or Nicole Johnson about the Buckeye Wellness Innovators program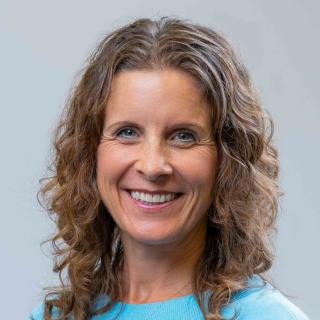 Director of Health Promotion and Wellness; Co-Director of Bachelors of Science in Health and Wellness; Associate Professor of Clinical Nursing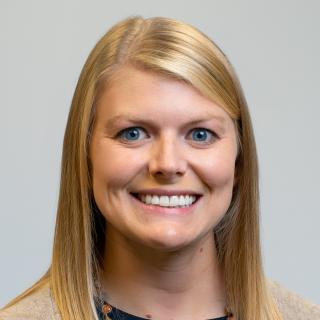 Wellness Program Coordinator
Connect with Buckeye Wellness