At Ohio State, you have the power to shape your own well-being.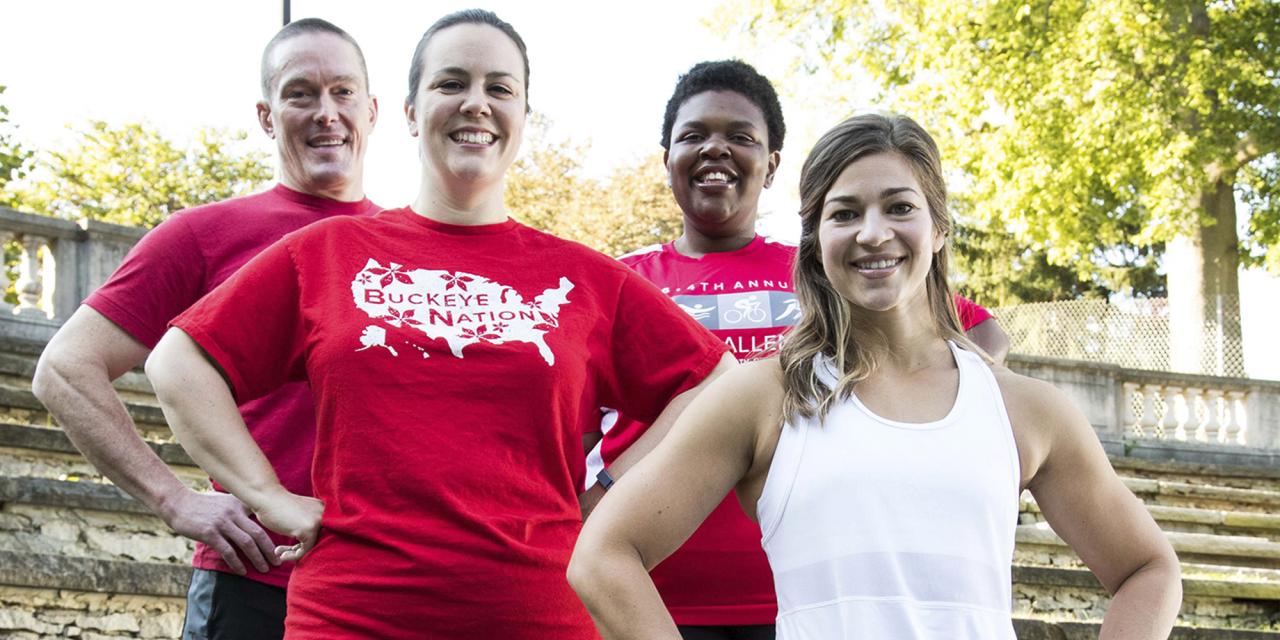 Evidence shows that healthy lifestyle behaviors, more so than genes and the healthcare we receive, are the biggest factor in developing chronic diseases, which are 80% preventable. That's why we champion making healthy choices easy for everyone. Our programs and services provide you with the flexibility to choose your own path to optimal well-being – at work and at home.
Programs
Earn incentives and discover resources for your personal wellness journey.
Learn more about our commitment to create a culture of well-being for all Buckeyes
Review your benefits, resources, health plan options and more.
Resources
Discover complimentary tools and programs to help you on your journey.
Get guidance and training from your very own personal health coach.
Stay up to date on the latest health and wellness classes, events, talks and more.
Learn how Ohio State is helping save one million lives related to cardiovascular disease