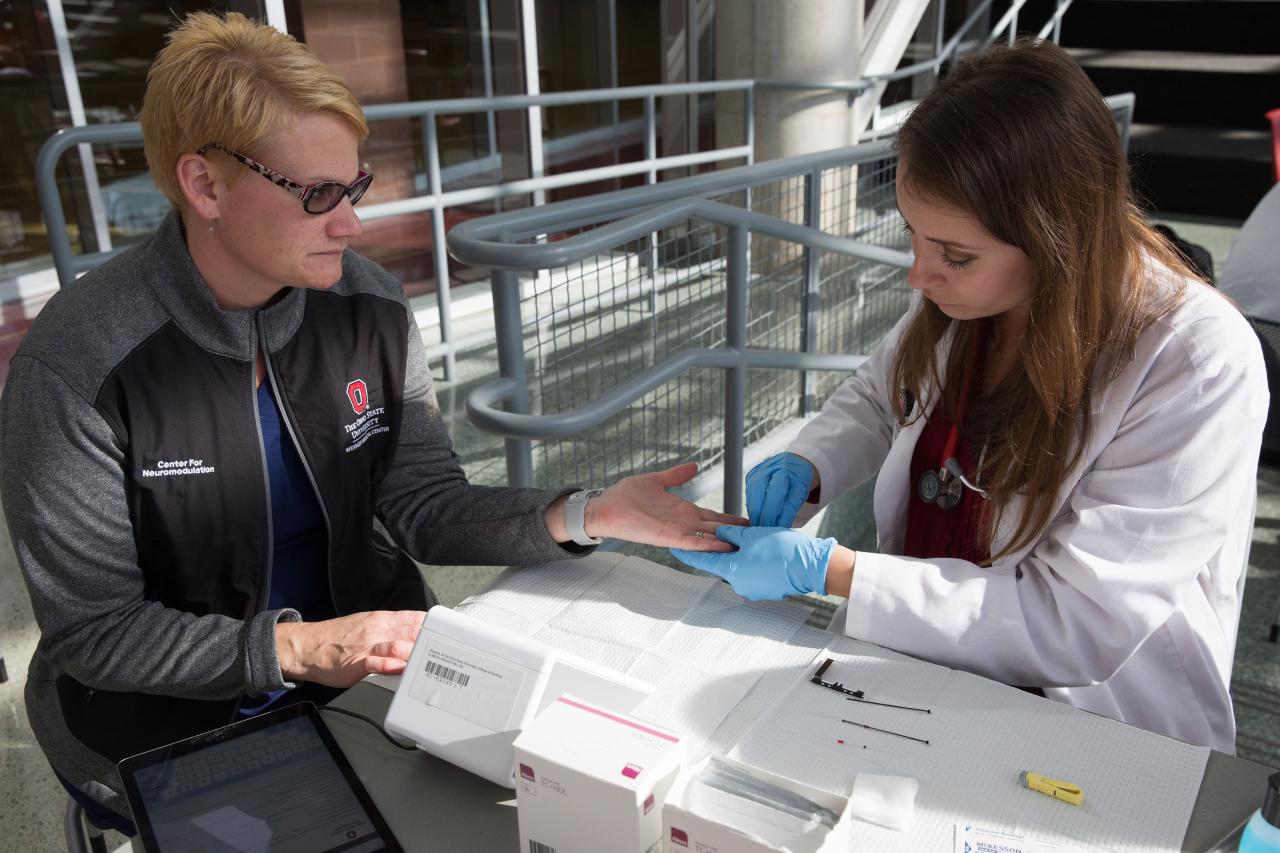 View our latest webinar on the changes to the online Fellowship module.
Blood Pressure Guidelines
View the latest blood pressure guidelines from the Journal of the American Heart Association
Million Hearts Committee Study
Read the latest study derived from the American Academy of Nursing's Million Hearts committee.
Dangers of Social Smoking
Read the latest article from the Ohio State Million Hearts® team.
Activities
Watch our recent webinar titled: Happy Nurses/Healthy Patients: Key Strategies for Self Care & Promoting Heart Health. This webinar, a collaboration between The Ohio State University and the National Interprofessional Education and Practice Collaborative to Advance Million Hearts, will discuss the current state of health in the nursing population. Healthy lifestyle behavioral modifications and innovative approaches for promoting health and wellness in nurses will be highlighted by using the national cardiovascular platform of the Million Hearts® initiative. Key strategies for integrating wellness into nursing curricula and places of work will be highlighted.
Million Hearts® is a national initiative of the Department of Health and Human Services to prevent one million heart attacks and strokes. The Ohio State University is proud to partner with Million Hearts in this historic effort. Join us in the National Interprofessional Education and Practice Consortium to Advance Million Hearts.

The Million Hearts® word and logo marks, and the Be One in a Million Hearts® slogan and logo marks and associated trade dress are owned by the U.S. Department of Health and Human Services (HHS). Use of these marks does not imply endorsement by HHS. Use of the Marks also does not necessarily imply that the materials have been reviewed or approved by HHS.