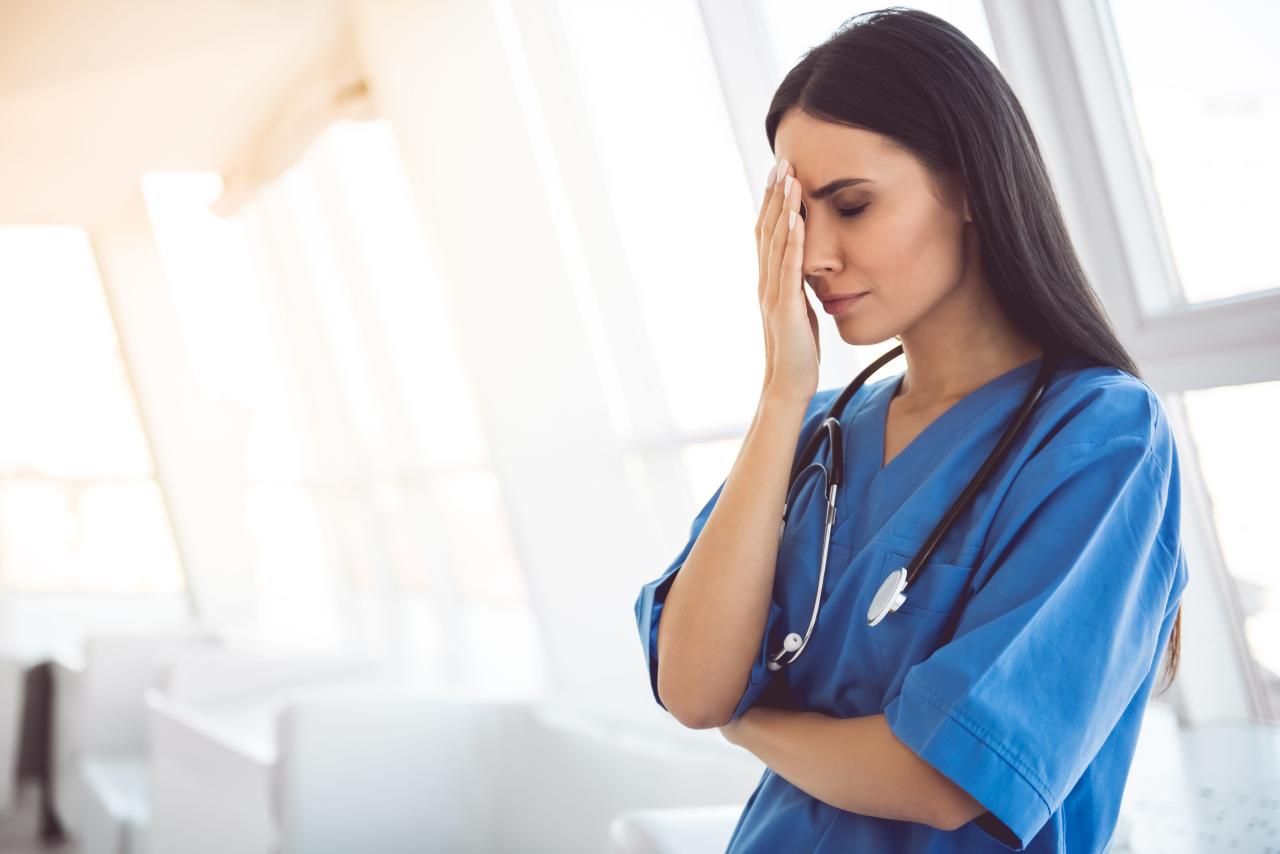 If you are feeling anxious and stressed about the COVID-19 pandemic, you are not alone – many clinicians are experiencing higher than normal stress and anxiety levels right now. Here are six tips for coping with COVID-19. 
Breathe deeply:

 Take five slow deep breaths right now and feel yourself calming down. See JustBreathe for tips on how to relieve stress through slow, deep breathing.

Practice staying in the present moment:

 Worrying will not change or help the situation; be here now; stay mindful. 

Use cognitive-behavioral skills:

 Remember, how you think affects how you feel and how you behave. If you are having a negative thought (e.g., "I might get the COVID-19 virus and get really sick."), change it to a positive (e.g., "I will stay healthy by taking good self-care and practicing good infection control practices."). Repeat these and other positive thinking statements several times a day (e.g., I'm too blessed to be stressed!).

Read three to five minutes in a positive thinking book every day before starting work. 

Positivity will serve as a shield against stress and worry.

Stay active:

 Physical activity can help relieve stress. Even daily short walks can help.

Talk to someone:

 Tell a family member or friend how you are feeling. Get help if your stress and anxiety is interfering with your functioning.
Additionally, to help you wind down after a tough workday, Headspace, a mindfulness and meditation app, is offering premium content for free for healthcare providers through the end of the year. To obtain the free content, you must have a National Provider Identifier (NPI) number. Some of you may already have an NPI number. If not, sign up for free at https://nppes.cms.hhs.gov/#/​. Follow the links for creating a new account. You should receive an NPI within 10 days. Upon receiving your NPI, visit Headspace for healthcare providers to redeem your subscription.
We are all in this together!
Bernadette Mazurek Melnyk, PhD, APRN-CNP, EBP-C, FAANP, FNAP, FAAN
Vice President for Health Promotion, University Chief Wellness Officer
Dean and Professor, College of Nursing
Professor of Pediatrics and Psychiatry, College of Medicine
Executive Director, Helene Fuld Health Trust National Institute for Evidence-based Practice in Nursing and Healthcare
The Ohio State University