Partnership using national Million Hearts® initiative strategies aims to help at-risk faculty and staff at Ohio State live healthier lives.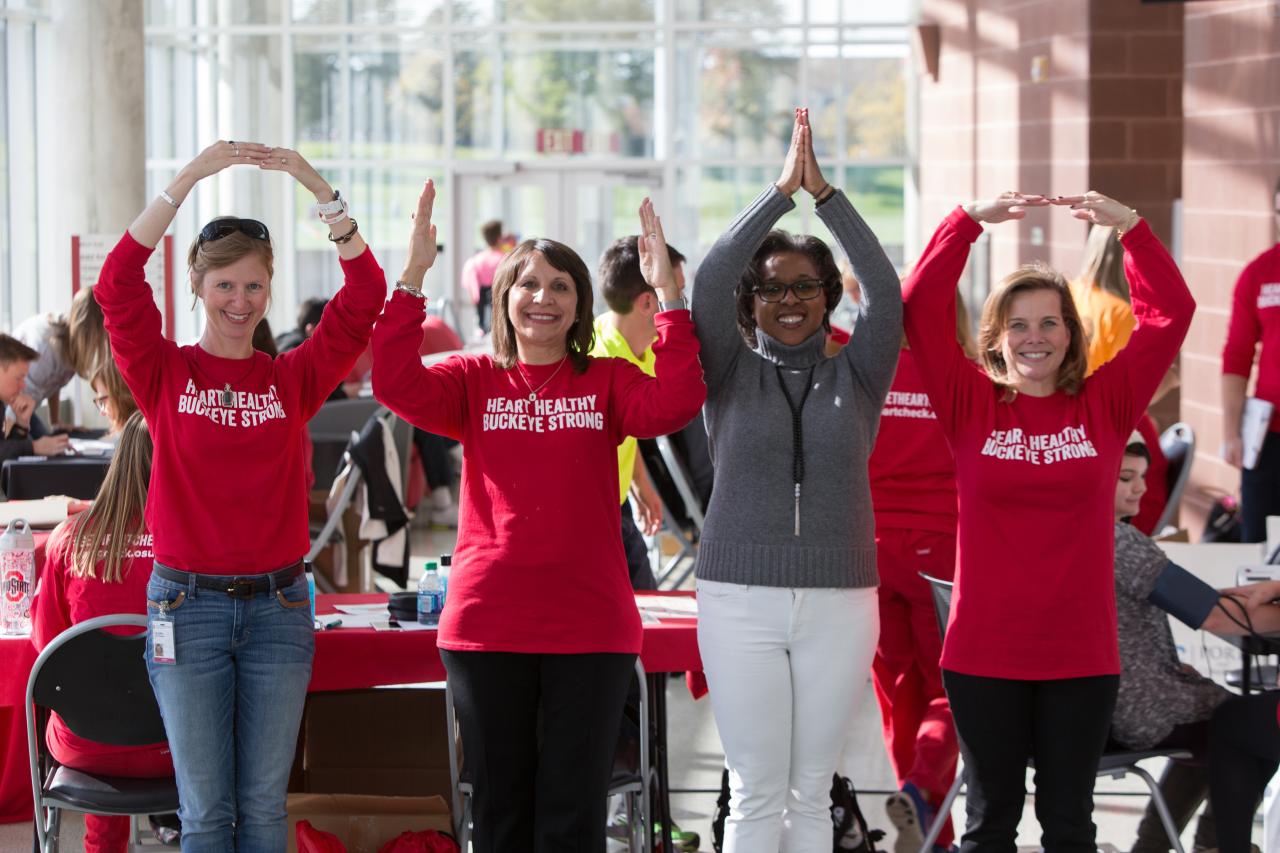 The Ohio State University's Million Hearts® Clinic is the first of its kind to create a preventive model for reducing cardiovascular risk in at-risk patients. In partnership with the national Million Hearts® Initiative to prevent one million cardiovascular events by 2027, the clinic at Ohio State aims to help at-risk faculty and staff lead healthier lives.
The Million Hearts® Clinic at Ohio State will be offered in two locations (the College of Nursing's Newton Hall and the Physical Activity and Education Services building) on the Columbus campus. It will be staffed by practicing clinicians and health sciences students from Ohio State's Colleges of Nursing, Pharmacy, Education and Human Ecology and the Ross Heart Hospital.
Cardiovascular disease (CV) is the leading cause of death for both men and women in the United States and worldwide (CDC, 2013; WHO, 2011). The Million Hearts® initiative emphasizes consistent, evidence-based interventions and education to increase public awareness of preventive lifestyle modifications to reduce CV morbidity and mortality by focusing on the "ABCS" of care.  "A" is for aspirin therapy, "B" is for blood pressure control, "C" is for cholesterol management, and "S" is for smoking cessation (CDC, n.d.).  Targeting management via the ABCS has been shown to prevent more deaths than other clinical preventive services (Farley, Dalal, Mostashari, & Frieden, 2010). When a community-based initiative with similar interventions was implemented in the state of South Carolina, rates of coronary heart disease deaths declined 43%, stroke deaths declined by 42%, and South Carolina improved its ranking from 51st to 35th in CV mortality (Egan, et al., 2011). By targeting and modifying CV risk behaviors and educating the at-risk population, as much as 80 percent of the population-wide risk could be reduced and more than 100,000 lives a year could be saved (Farley, Dalal, Mostashari, & Frieden, 2010).
Large scale preventive screenings promote population CV health by identifying early disease before health problems, like heart attack and stroke, occur (CDC, 2010).  A decrease in cardiac events (heart attack and stroke) from early identification through screenings, proactive lifestyle modification, and referral to health care providers are all benefits to the adult population due to the associated reduced costs, reduced morbidity, and reduced mortality (CDC, 2010).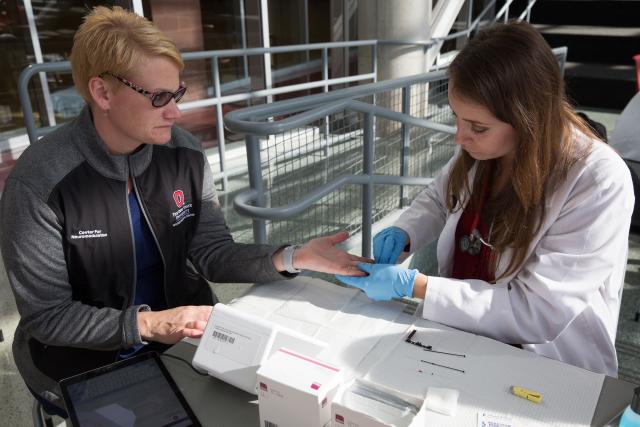 Participants will have a comprehensive cardiovascular physical assessment completed at the clinic. This includes:
Blood pressure measurement
Respirations
Height/weight and BMI calculation 
Pulse
Heart and lung auscultation
Thyroid palpation
Assessment of carotid, abdominal, femoral and pedal pulses
If you have not completed your biometric screening and personal health assessment through Your Plan for Health in the last year, you will also be screened for hemoglobin A1c and cholesterol. 
Based on your results, you will receive education, free Ohio State resources and personalized counseling on ways to reduce your cardiovascular risk based on the national Million Hearts® initiative's 'ABCs' (Aspirin therapy, Blood pressure control, Cholesterol management and Smoking cessation). You may also receive prescriptions for exercise, diet and stress reduction. 
Should you require more extensive care e.g. blood pressure medication, etc., you will be referred to your primary care provider. 
All participants will receive a free fitness assessment with a three month membership to the faculty and staff fitness clinic if deemed physically competent.
Depending on individual risk factors, participants will be asked to repeat the cardiovascular assessment, intake questionnaire, or both at either three and/or six months. This will allow for comparison of the intervention over time.
Advanced practice nursing students will complete your assessment. They will have faculty oversight throughout the process. Referrals will be made to other health sciences colleges based on self-identified areas of health promotion.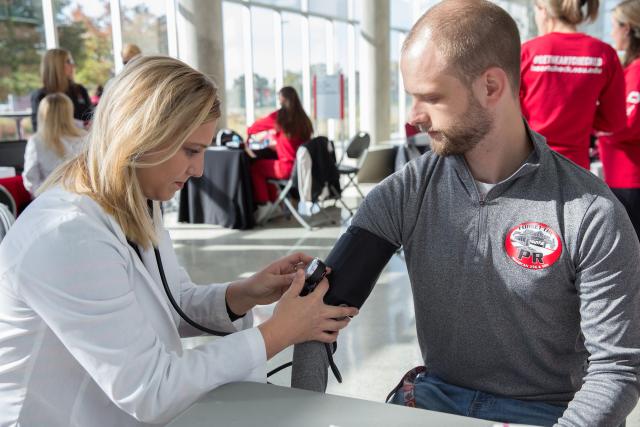 The Ohio State University Colleges of Nursing, Medicine, Pharmacy, Education and Human Ecology and Ross Heart Hospital.
"We are thrilled to pioneer this innovative interprofessional approach to preventive wellness care that we hope can serve as a model nationwide. The Colleges of Nursing, Medicine, Pharmacy, and Education and Human Ecology along with the Ross Heart Hospital are coming together to dream, discover, and deliver a brighter and healthier future to improve heart health in our Buckeye family."
Bernadette Melnyk
PhD, RN, APRN-CNP, FAANP, FNAP, FAAN
University Chief Wellness Officer
Million Hearts® is a national initiative of the Department of Health and Human Services to prevent one million heart attacks and strokes. The Ohio State University is proud to partner with Million Hearts in this historic effort. Join us in the National Interprofessional Education and Practice Consortium to Advance Million Hearts.

The Million Hearts® word and logo marks, and the Be One in a Million Hearts® slogan and logo marks and associated trade dress are owned by the U.S. Department of Health and Human Services (HHS). Use of these marks does not imply endorsement by HHS. Use of the Marks also does not necessarily imply that the materials have been reviewed or approved by HHS.